We had an opportunity to work on the Africa Inland Church, Plainsview Nairobi, altar project. A unique brief was drawn and we got to work. Below we share the stages of the project.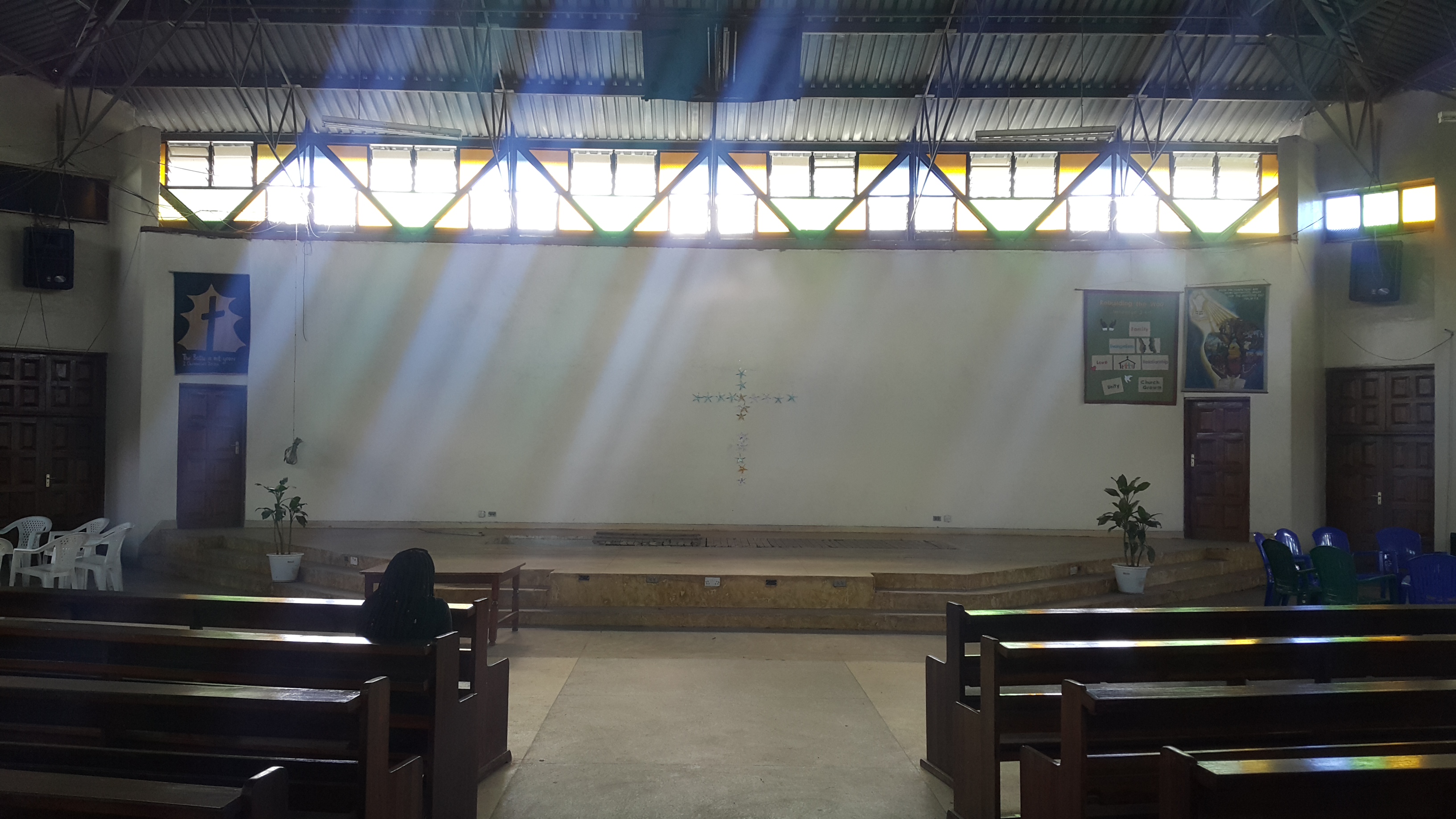 The raw site, as we call it. Before the cooking begun as a place of worship, it needed an approach that was minimalist and incredibly easy to maintain. The design had to take into consideration the natural light that came from the sides of the altar. The existing floor on the altar was terrazo. Also incorporated in the altar was a baptistery.

We had to take care of the glare which was coming from the front upper frosted windows. These we blocked out. New cable paths we're drawn for lighting and sound.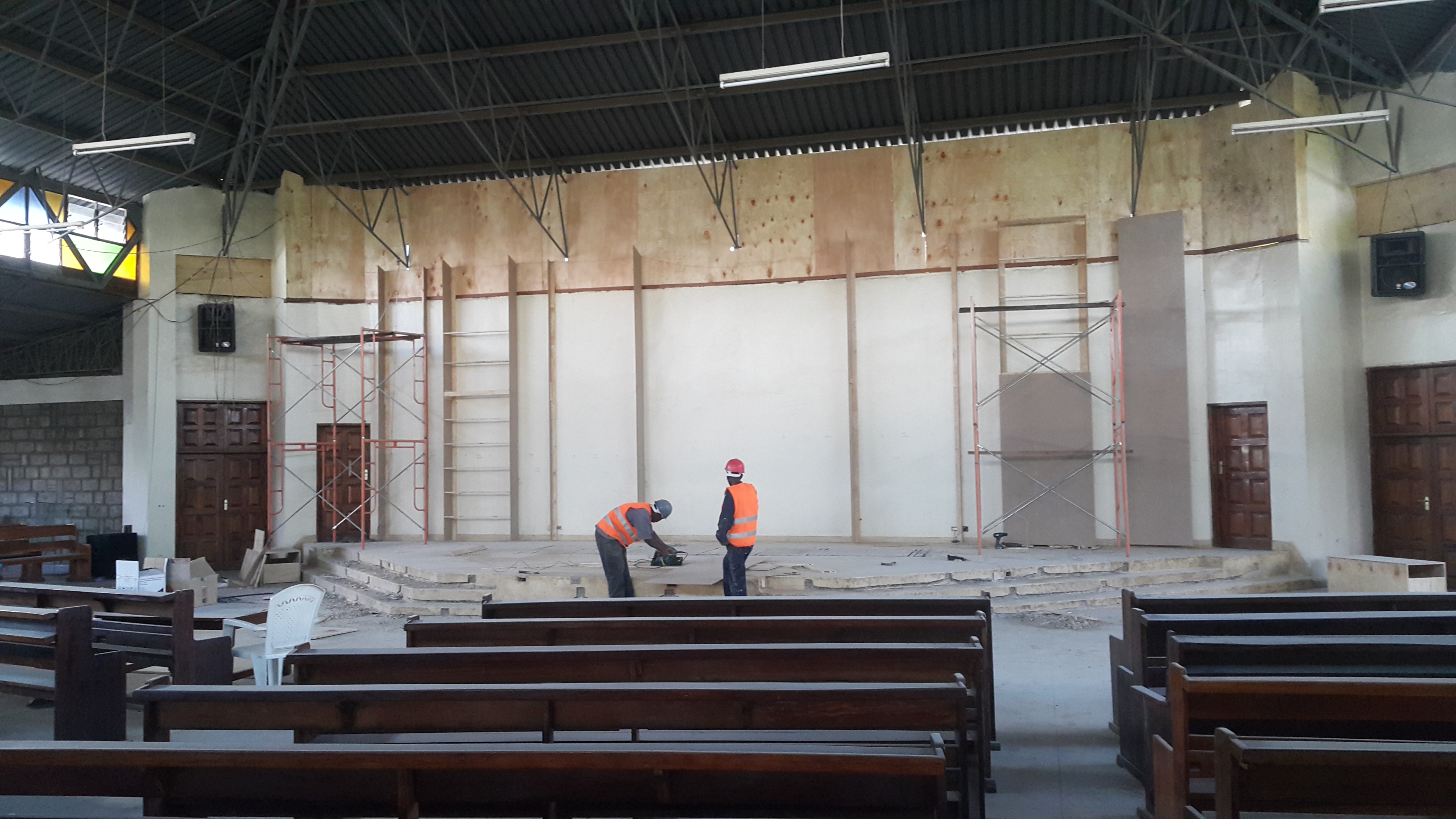 ....aah.... that's better. No glare. Next we embarked on electrical and panelling works.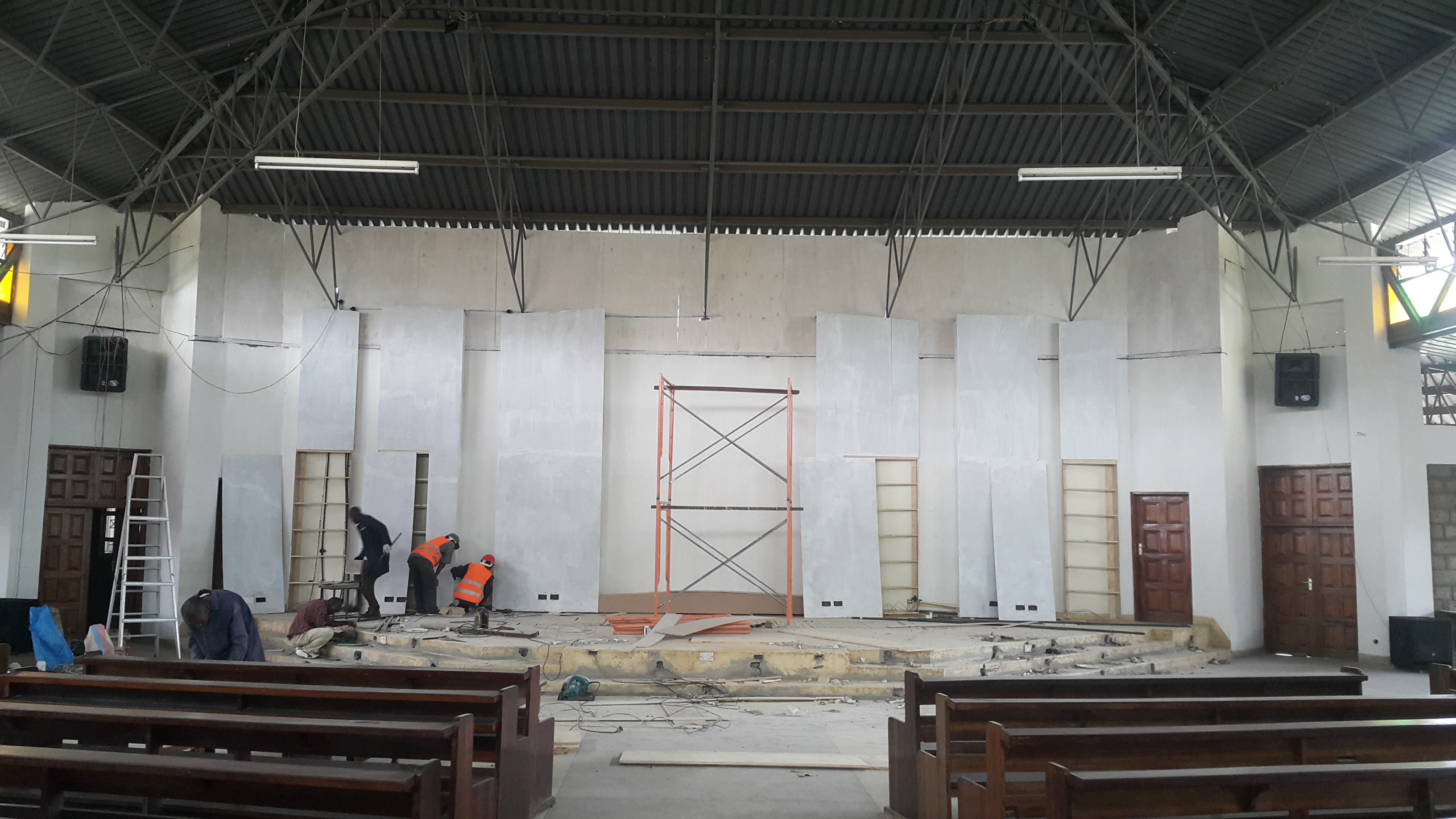 Base structure done, no one was sure what was going on. So the element of surprise was still there!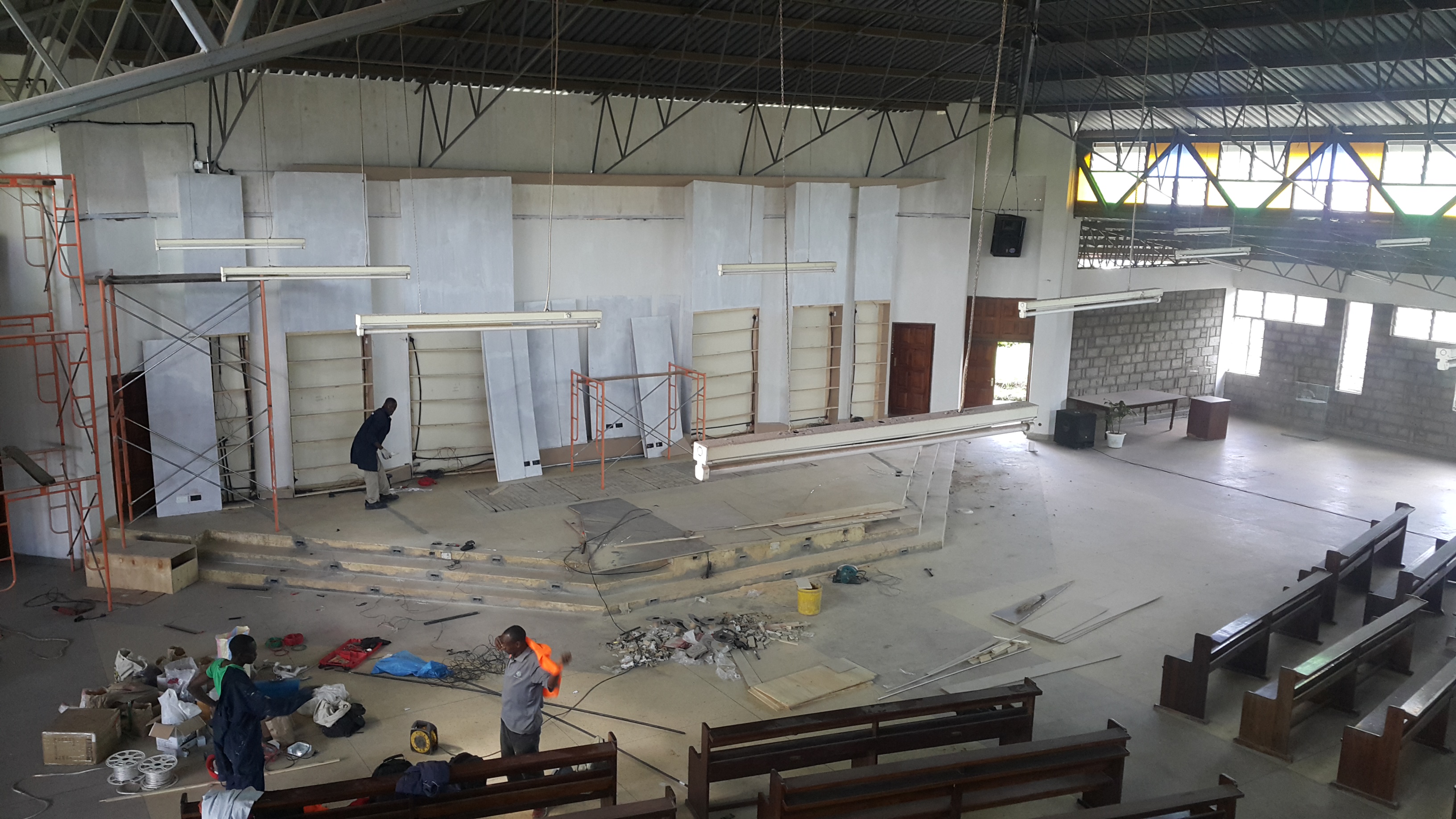 With skilled hands on deck, the project was in safe hands. The senior pastor took time to pray with us daily and encouraged us during the entirety of the project. We thank GOD for that.



And it took shape. Lights done, planters in place, site handover was almost. We could feel it.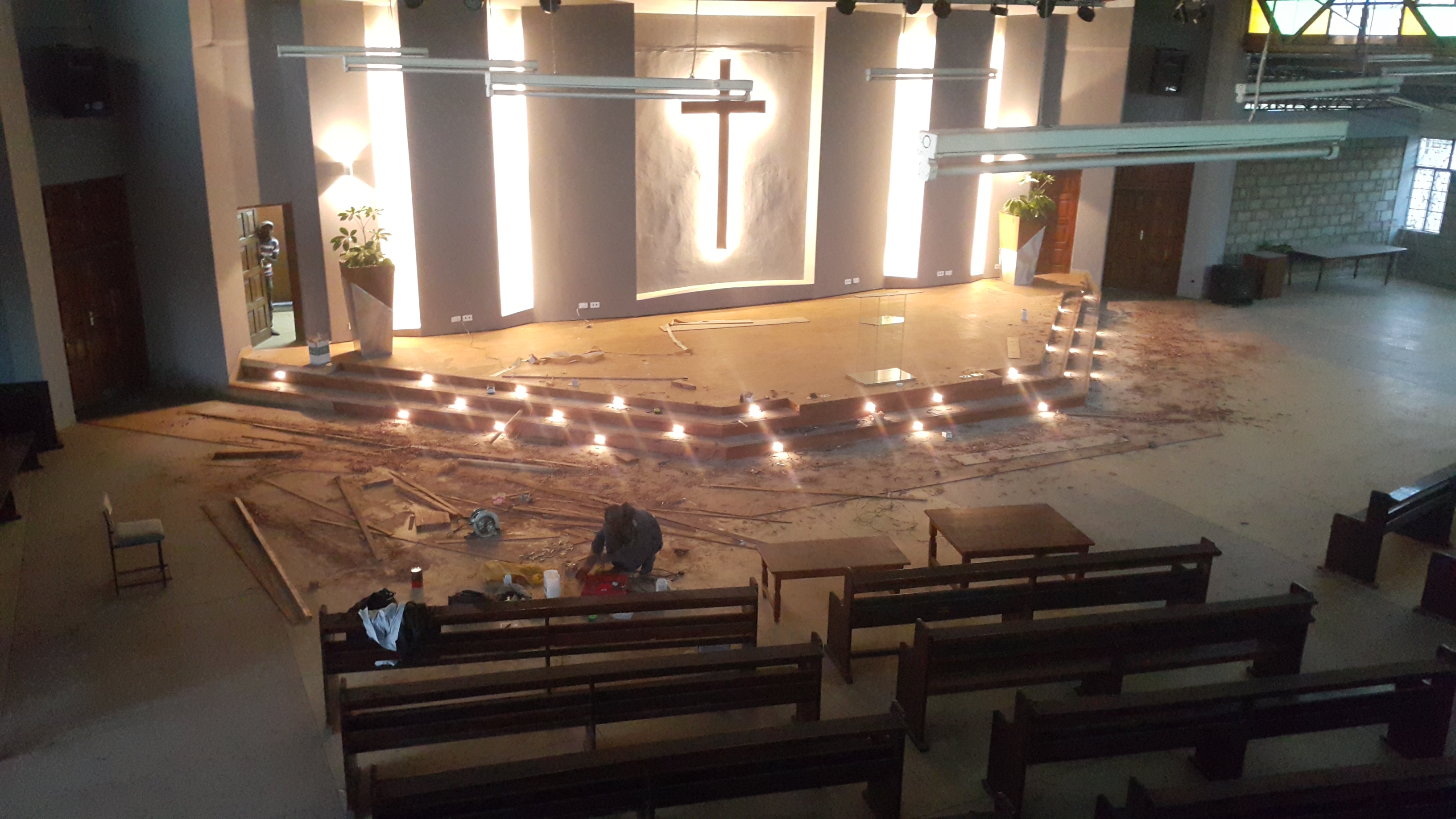 For the floor we used Cushion Vinyl by Beauflor. The steps we're cladded with Solid wood mahogany planks.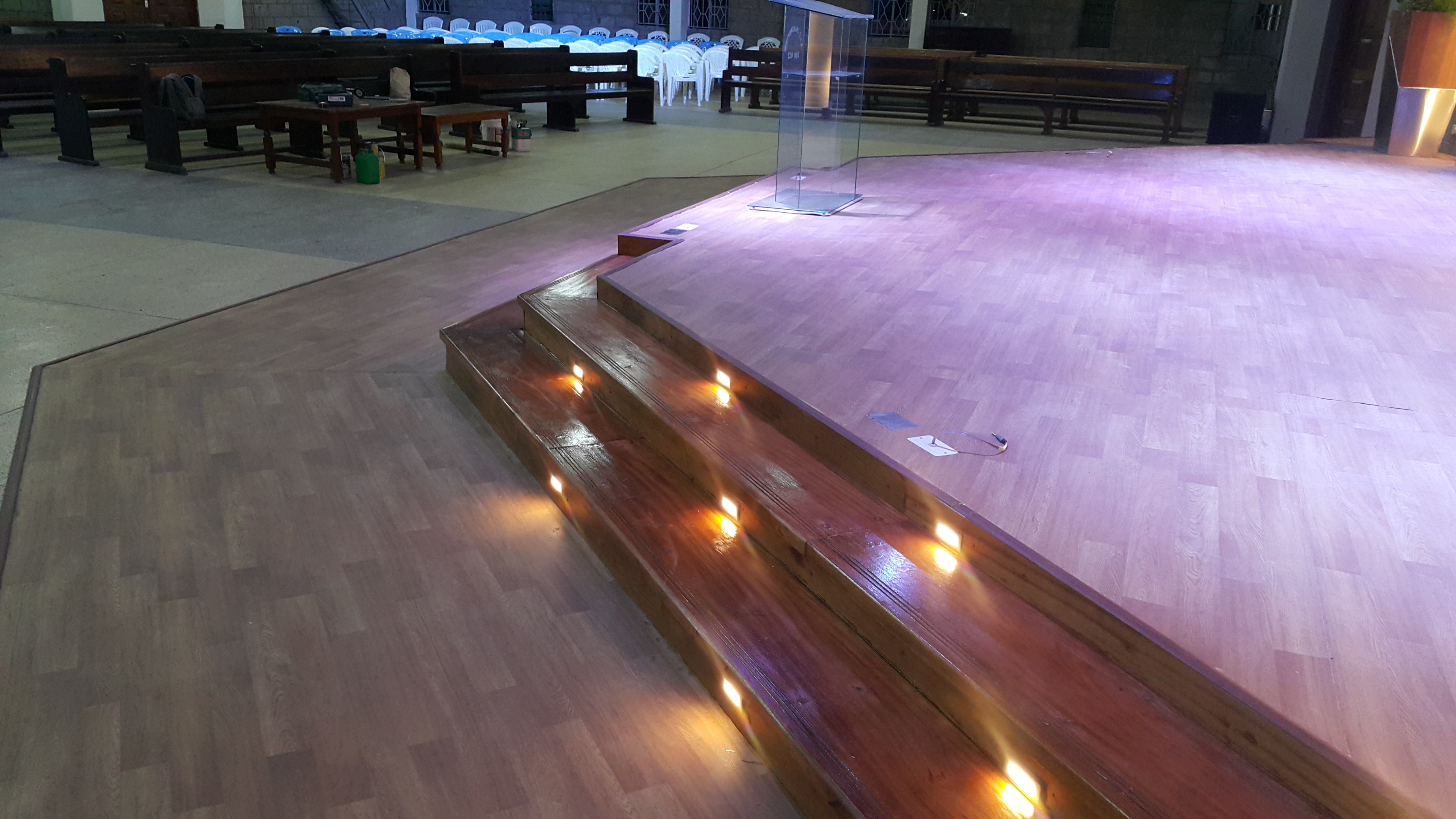 That is how the magnificent flooring solution looks like. Hardwearing, soft to the step, and good for sound absorbtion, it was the best solution for altar. It handles water well too, in the event where the church has a baptism service.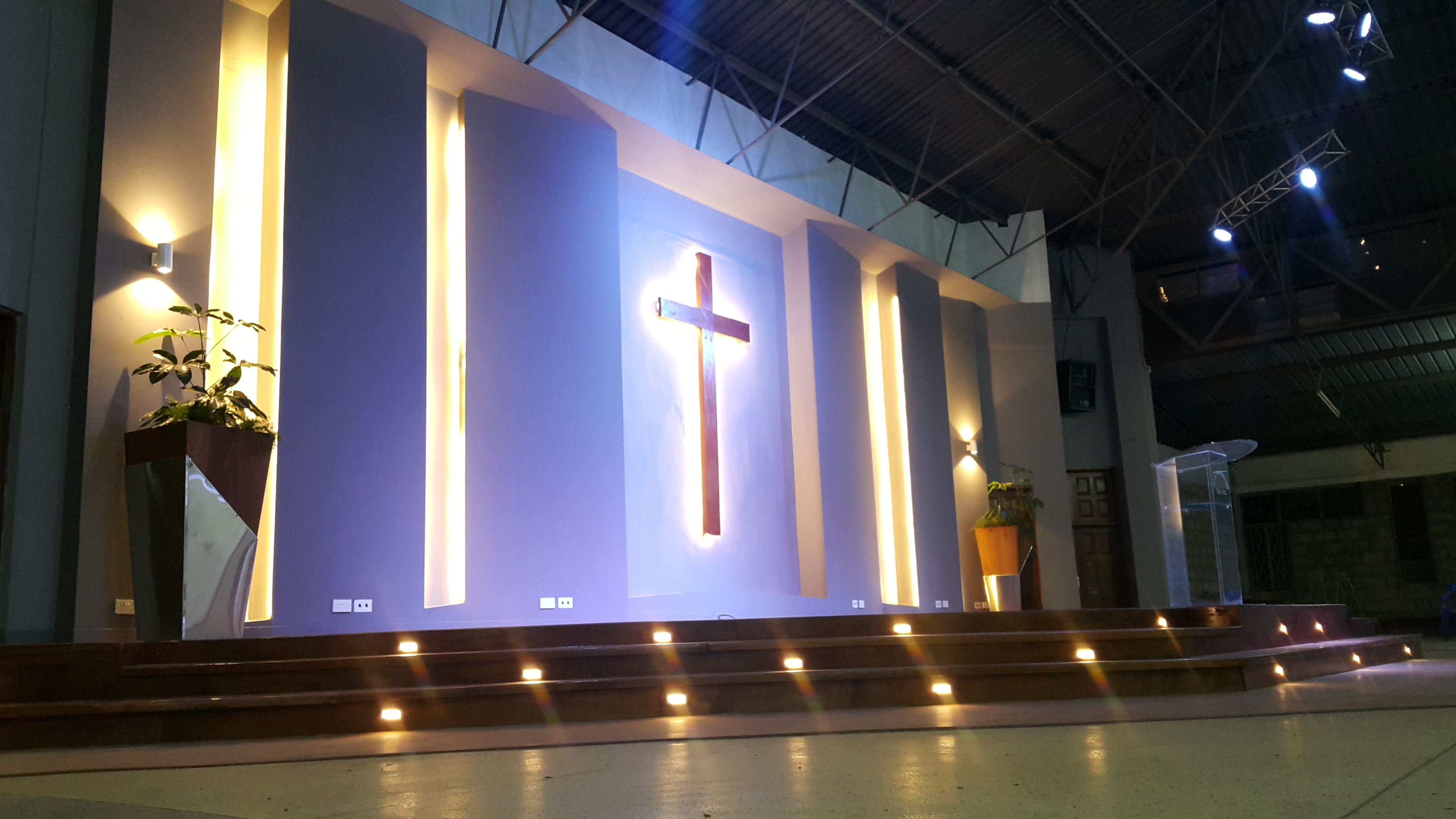 And we finished! Above is how it looks when there is a evening service.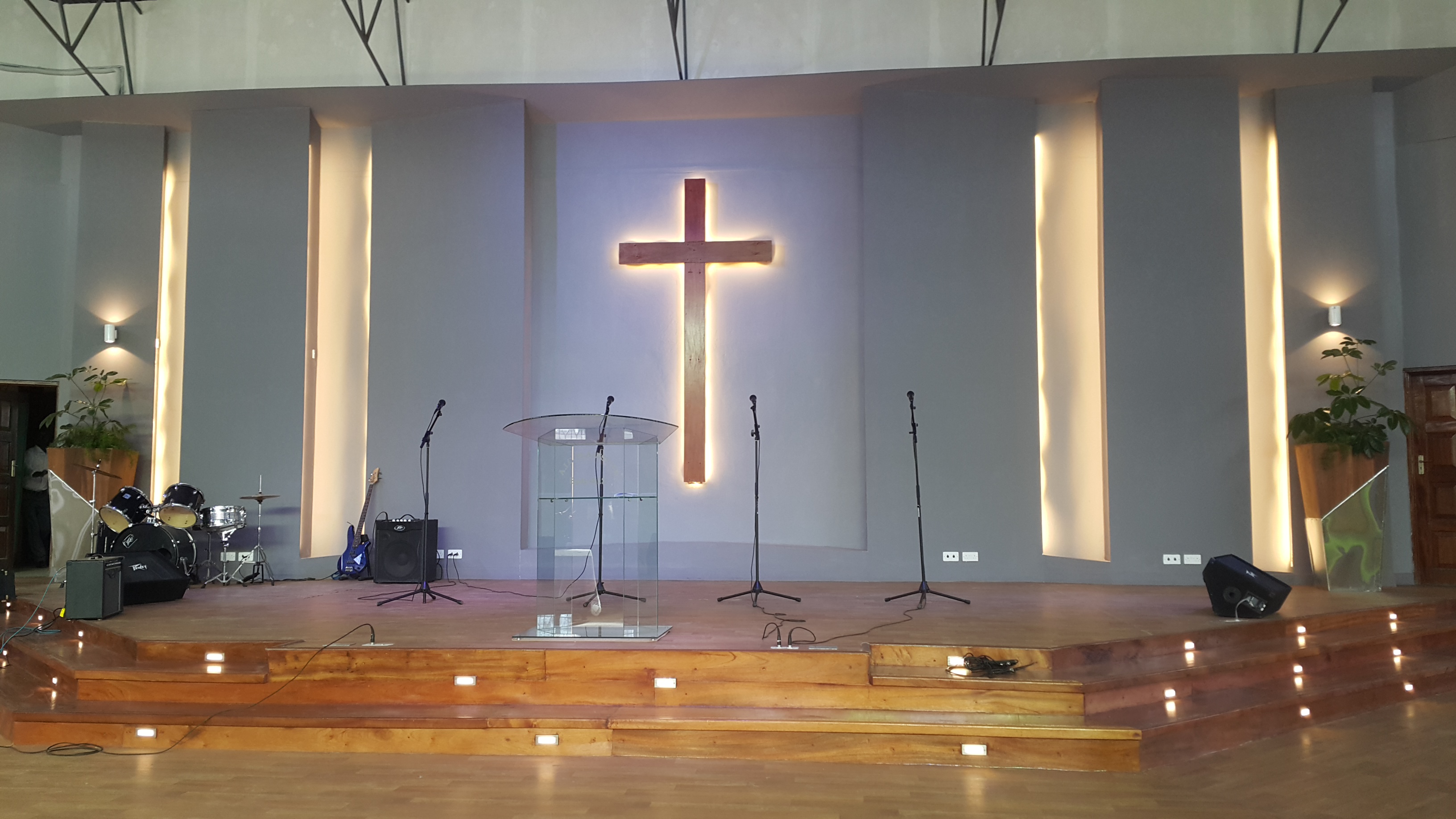 .... and how it looks during the day.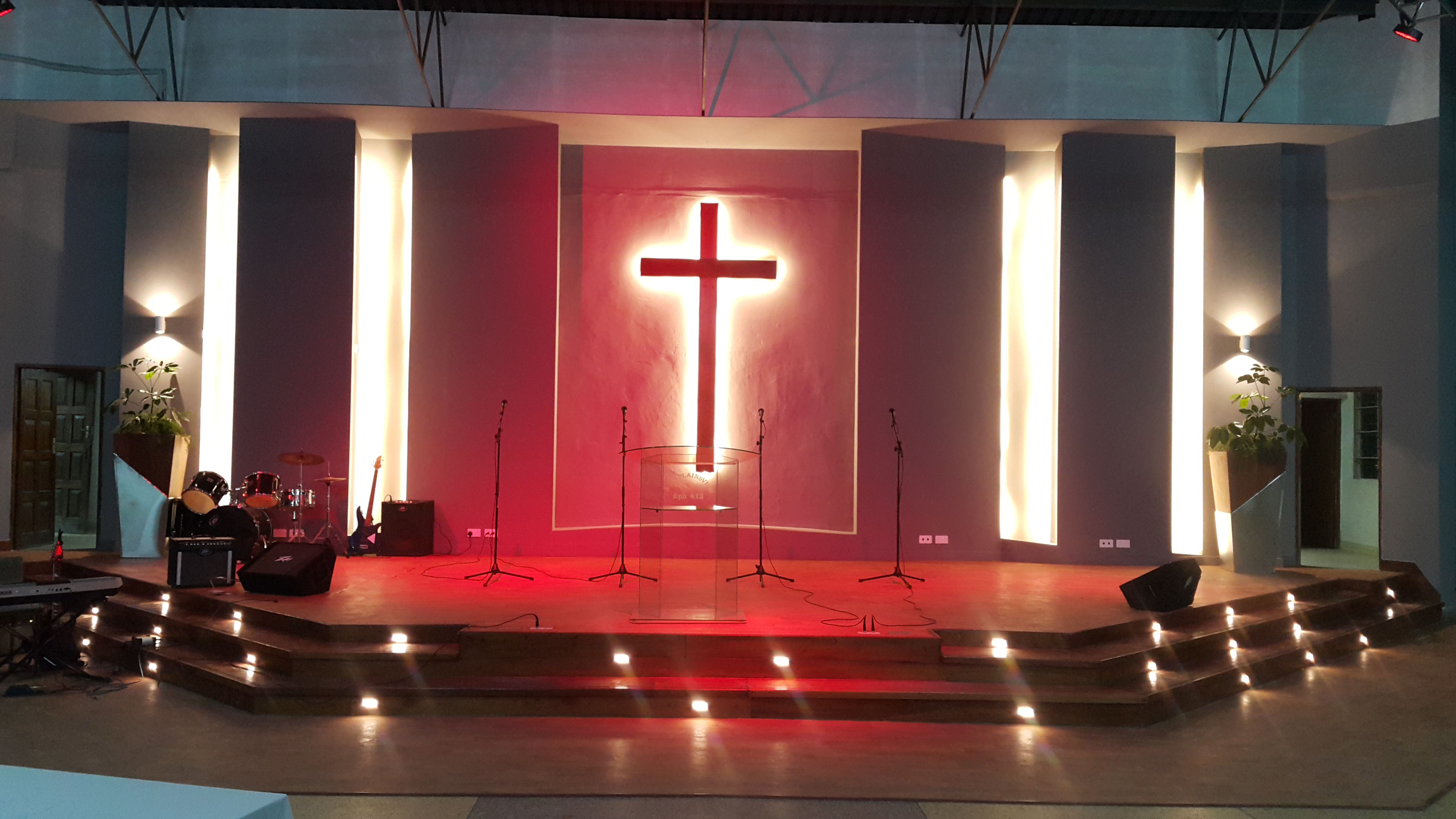 With LED RGB stage lighting kits, it now becomes possible to add some mood into the lighting.